Webinar: Bounce Back from a Career Challenge
Presented by the AIP Career Network and cosponsored by the IEEE Computer Society
We all face challenges at some points in our careers, whether we have been laid off, need to leave our current position due to either positive or negative stimuli, are looking for a promotion, or are eager to work in a completely different field or profession. But no matter the challenge, scientists and engineers have the competitive advantage to manage, survive and thrive because of your innate problem solving skills. This webinar will address how to manage a career challenge and tackle it using strengths. We will explore options for handling especially challenging situations, like zombie bosses (who steal your work or malign your reputation) or a desire to make a mid-career change, and chart a strategic course to achieve your goals.
---
---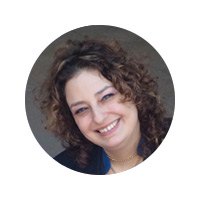 About Alaina G. Levine
Alaina G. Levine is an award-winning entrepreneur, STEM career consultant, science journalist, professional speaker, and corporate comedian. Her first book, Networking for Nerds (Wiley, 2015), beat out Einstein for the honor of being named one of the Top 5 Books of 2015 by Physics Today Magazine. As President of Quantum Success Solutions, she is a prolific speaker and writer on career development and professional advancement for engineers and scientists. She has delivered over 700 speeches for clients in the US, Europe, Mexico, Canada, and Africa, and has written over 350 articles in international publications such as Nature, Nature Astronomy, NatureJobs, Science, Scientific American, National Geographic News Watch, and IEEE Spectrum. Levine is also currently authoring two online courses for Oxford University Press on career development and entrepreneurship/commercialization and is a consultant, speaker, and writer for the Lindau Nobel Laureate Meetings. Learn more about Levine.