The Languages of Publication
By David Alan Grier
I was perhaps one of the last PhD candidates in the sciences to sit for language exam. I had done all of my research in English, but before I could complete my degree, I had to show that I could read technical articles that had been published in two different languages. The exam created some tension between my professors, who thought the idea was silly, and our dean's office, which argued that a well-trained scholar needed to know the work that was being done in other cultures. At the time, I viewed the process only as an irritant instead of an example of the dual nature of science and technology. Research, be it for science or technology, is fundamentally local. Teaching, however, is always local.
When I prepared for the exam, I could choose the languages I would study. I decided to take one exam in French, because I had studied French in high school and college. It was an easy choice, but it did little to keep me informed of research. To complete the exam, my professors asked me to translate an old article on logic and arithmetic. It was a fascinating text, but it was hardly up to date. I recall that none of the references in the piece was newer than the late 1960s.
For the second language, I chose the Asian language that was associated with technology: Japanese. This choice also proved to have limited value. The Japanese economy shifted shortly after I completed my degree, and the country ceased to be the center of research that it had been in the 1980s. The process did have one benefit. It taught me the rudiments of Chinese characters, which became useful when I started traveling in China.
From the beginning, computing literature has been dominated by English. "The bulk of the popular and archival literature in computer science is published in English," noted a 1970 report. "The next most important publication language is Russian, and most relevant Russian journals are published promptly in English translation." Indeed, in the Library of Congress, the overwhelming bulk of computer journals is published in English. Although it's not the largest library in the world, the Library of Congress does have a substantial collection of computing literature. However, most of these journals come from four English language publishers: IEEE, ACM, and two for-profit publishers.
The second largest computing collection in the Library of Congress indeed comes from Russia, and all of these journals have English translations or at least English abstracts. Beyond these journals, the Library of Congress has a smattering of computing periodicals in German, French, and Japanese. Again, all these journals have English translations or summaries. It also has a small collection of Chinese and Korean journals that have been published since roughly 2010. It is a growing collection, and few of these periodicals provide English translations.
In fact, the scientific and technical community has generally utilized a common language, a lingua franca, to circulate its ideas and get criticism from the widest possible community. The European lingua franca of science was Greek in the ancient Mediterranean, Arabic in the early Middle Ages, and Latin from the late Middle Ages to the early 19th century. (Carl Fredrich Gauss was perhaps the last scientist to write a major work in Latin.) Following Napoleon, German and French competed to be the common scientific language until English emerged as the dominant mode of communication in the 20th century.
In the Library of Congress computing collection, four journals seemed out of place. All were published in Romania, a country with only a small research community. None had English translations. Judging from the words that were borrowed from English, each periodical covered a fairly standard set of topics. None of these journals seemed to be publishing articles that were part of the research record, the record that is read and criticized globally. If anything, they seemed to be directed at a local audience. They were periodicals that were engaged in the work of bridging the distance between teaching and research.
We often forget how deeply academic publication is engaged in the work of teaching. IEEE proudly boasts that it has more than 4 million articles in its electronic library, but it rarely mentions that many of these items are rarely downloaded. Indeed, in some fields, many articles are never downloaded once they have been published. They are read by the journal editors and referees but by no one else. While we could dismiss these articles as marginal to the field, we really need to recognize that they are highly important, although their importance is really to teaching rather than research.
It is hard to keep college teachers abreast of their field. Research moves quickly, easily outrunning those who have to prepare lectures, organize exams, and grade projects. Publication forces teachers to consider some problem in depth, to probe the nature of that problem, and demonstrate that they understand the basic solution. By doing research, they bridge the distance between cutting-edge research and daily instruction. As a result, it is more important to publish for teachers in the language of instruction than in the global language of science. Hence, the world still has a use for computer science journals published solely in Romanian and room for Chinese language journals targeted at a local audience.
Lingua francae are temporary, especially for fields that can change rapidly. In computer science, most articles have a shelf life of only three to five years. A sudden change of political fortunes could shift the centers of research and give advantages to new research centers and new common languages. It is entirely possible that the lingua franca of computer science could shift in the next decade. If such a shift occurred, it might be able to better unify the needs of a single language for research and many local languages for instruction. We now have the technology that can translate one language to another. While such translation is admittedly flawed, it is good enough to suggest that we might be able to define simplified versions of languages of English, Chinese, French, German, and Russian that could be accurately translated from one language to another. If such a process was possible, it could radically change the nature of a field. There would no longer be a gap between the language of research and the language of instruction, between the lingua franca and the vernacular. Anyone, researcher or teacher or student, could read (with machine help) any article in the field. At that point, Romanian teachers would have access to the research of English-speaking researchers, and English-speaking researchers might find that they have to pay attention to the ideas of Romanian teachers.
---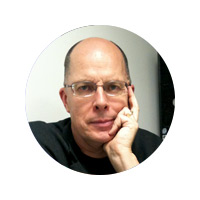 About David Alan Grier
David Alan Grier is a writer and scholar on computing technologies and was President of the IEEE Computer Society in 2013. He writes for Computer magazine. You can find videos of his writings at video.dagrier.net. He has served as editor in chief of IEEE Annals of the History of Computing, as chair of the Magazine Operations Committee and as an editorial board member of Computer. Grier formerly wrote the monthly column "The Known World." He is an associate professor of science and technology policy at George Washington University in Washington, DC, with a particular interest in policy regarding digital technology and professional societies. He can be reached at grier@computer.org.