The Persistence of Memory
By Grady Booch
In this Episode
Each generation remakes itself. In the context of the historical, economic, technological, and cultural forces around it, each generation must confront, adapt, and evolve—or die; this is the nature of humankind. Still, some common threads exist that shape that evolution—threads that define our very humanity. Even in the face of the tumultuous changes brought about by computing, these threads persist and bring a poignant texture to a fully digital life.
From IEEE Software's Issue No. 06 – Nov./ Dec. 2014
---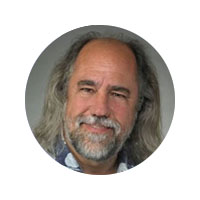 About Grady Booch
Grady Booch is a Chief Scientist of Software Engineering at IBM. He is recognized internationally for improving the art and the science of software development and has served as architect and architectural mentor for numerous complex software-intensive systems around the world. The author of six best-selling books and several hundred articles on computing, he has lectured on topics as diverse as software methodology and the morality of computing. He is an IBM Fellow, an IEEE Fellow, an ACM Fellow, a World Technology Network Fellow, and a Software Development Forum Visionary.