The Marketplace of Ideas, Pt 4
By David Alan Grier
In this Episode
Part 4: Like many of the accomplishments of software engineering, connecting the grid to a virtual machine is a way of hiding information, of allowing programmers to focus on the task they want to complete and ignore details beyond that task.
Article link: http://doi.ieeecomputersociety.org/10.1109/MC.2009.332
---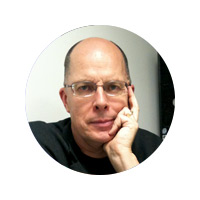 About David Alan Grier
David Alan Grier is a writer and scholar on computing technologies and was President of the IEEE Computer Society in 2013. He writes for Computer magazine. You can find videos of his writings at video.dagrier.net. He has served as editor in chief of IEEE Annals of the History of Computing, as chair of the Magazine Operations Committee and as an editorial board member of Computer. He is an associate professor of science and technology policy at George Washington University in Washington, DC, with a particular interest in policy regarding digital technology and professional societies. He can be reached at grier@computer.org.